Redeemer Presbyterian is a Reformed congregation that worships the Lord Jesus Christ in Amarillo, Texas.
This branch of Christ's Church in the Panhandle seeks to be faithful to the Scriptures, true to the Reformed faith, and obedient to the Great Commission.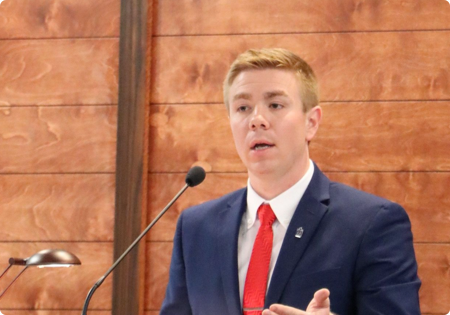 Join Us
We have Fellowship time at 9:15 am followed by Sunday School for all ages at 9:30 am and worship at 10:30 am and 5:00 pm each Sunday. The livestream link for the 10:30 am service along with bulletins will be posted here when available.
Join Live
Conference
West Texas Conference on Reformed Theology 2023
Join us September 23 and 24 for the 2023 West Texas Conference on Reformed Theology. This year's guest speaker is pastor and author Dr. Terry Johnson. The theme will be "The Sovereignty of God in the life of the believer."
View Details