Redeemer Presbyterian is a Reformed congregation that worships the Lord Jesus Christ in Amarillo, Texas.
This branch of Christ's Church in the Panhandle seeks to be faithful to the Scriptures, true to the Reformed faith, and obedient to the Great Commission.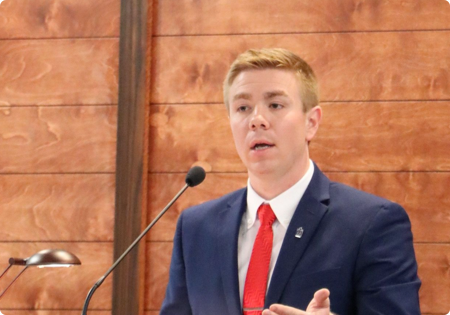 Join Us
We have Fellowship time at 9:15 am followed by Sunday School for all ages at 9:30 am and worship at 10:30 am and 5:00 pm each Sunday. The livestream link for the 10:30 am service along with bulletins will be posted here when available.
Join Live
Special Announcement
Reformation Celebration 2023
Reformation Day, marked by the Protestant Reformation's inception under leaders like Luther, Calvin, and Knox, restored the authority of God's Word and emphasized core doctrines. It ignited missionary work, hymn writing, and the significance of sermons, serving as a symbol of significant change and a reminder to preserve the gospel's centrality.
Learn More